Time Equities goes for atypical properties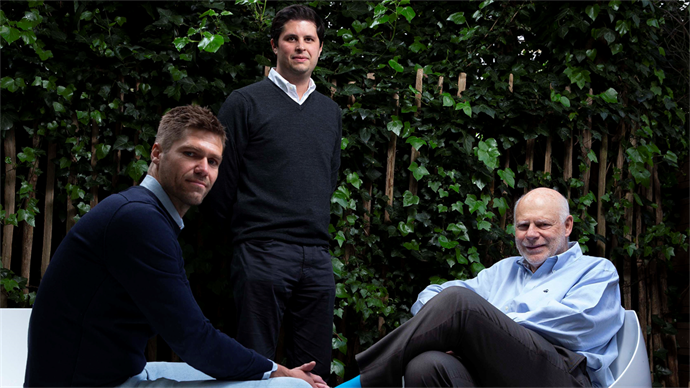 Time Equities has been active in the Netherlands since 2014, and in 2020 it made some major acquisitions. With the SQM Offices concept, it makes difficult offices profitable again.
In the past year, the American real estate investor Time Equities Inc. has been particularly active on the Dutch market. The company made several large purchases in 2020, including two offices at Schiphol-Rijk, the iconic Avéro tower in Leeuwarden and the Wolters Kluwer office campus in Deventer. This brings the number of Time Equities' investments in the Netherlands since 2016 to approximately 40 buildings, with a total of 180,000 sqm. The total value of direct and indirect investments in the Netherlands is approximately € 275 mln.
In the Netherlands, Time Equities mainly focuses on investing in offices, but the company is a lot more versatile domestically. Among other things, it owns 5000 residential properties, has holdings in industrial space and retail, and also develops itself.
European roots
For an American company, expansion usually takes place via Canada and then the United Kingdom. With Time Equities, things were different, because after Canada, it first expanded into Germany. Perhaps it had to do with the fact that the company's founder, Francis Greenburger, had European roots in Hungary (father) and Germany (mother). In 2014, Time Equities began to look into the Netherlands. 'The Netherlands is a bit like Germany, so for us the move made sense,' says Aaron Medeiros, director of Acquisitions and Policy, by phone from New York.
Time Equities took a cautious approach, but in 2016 it issued its calling card with the purchase of the so-called DAF portfolio. It invested in nine office buildings and two industrial buildings. Medeiros: "We planted a flag in the ground. That was when John Schepens, director of Acquisitions and Asset Management for the Netherlands, was brought in. 'We go for challenging properties to which value can be added,' says Schepens.
Time Equities finances its acquisitions with its own capital. When the properties have stabilized in terms of vacancy, it makes use of financing in the form of bank loans. It also works with local parties, including Ping Properties in the Netherlands. With this it participates in various office and retail acquisitions.
Building a portfolio
The idea behind Time Equities in the Netherlands is value creation and further growth, says Medeiros. And although the portfolio in the Netherlands consists almost exclusively of offices, the aim is to expand into other segments. The goal here is to invest and retain. With some pride, Medeiros and Schepens point out that the number of sales so far can be counted on the fingers of one hand.
'Unlike many other parties, we don't feel like we have to sell quickly,' says Medeiros. 'We take our time to increase occupancy and build good relationships with our tenants.' He points out for the record that buildings are often purchased with an occupancy rate of 50-60%. After a few years, such a building is at 80-90% or fully leased. Medeiros: "We focus on secondary markets. They offer better prices and more cash flow.
Opportunistic investor
At its core, Time Equities is a true opportunistic investor, not a developer, according to Schepens, who cites Zaltbommel as a recent example of a successful investment. This concerns a complex of four buildings on the Hogeweg with a combined area of 8,325 sqm. Although Time Equities was known for its ability to handle difficult cases, the investment was viewed with skepticism. Schepens: 'There would be no new lettings there, letting the vacant space would be very difficult. But after we had been on location several times and had a good understanding of the market, we kept believing in it.' Occupancy was below 50% and tenants were complaining. Time Equities invested in the properties through the SQM concept (see box), and they are now fully leased. Ceva Logistics announced in January that it would establish its Benelux headquarters there. The company is a global service provider of logistics and supply chain solutions and is taking 1,700 sqm.
According to Schepens, Time Equities usually has a different strategy than the market. In this respect, the company is optimistic about opportunities and opportunistic in the good sense: if it sees good opportunities, it seizes them. Medeiros gives the example of Time Equities' first investment in the UK, where it recently invested in a shopping center in Scotland. 'After Brexit, we felt the time was right to go to the UK,' he says. 'The corona pandemic created exactly the price drops that make investing there attractive. We are now looking at all property segments and we hope that the UK will put the pandemic behind it soon.'
SQM Offices
'The properties we are interested in are usually atypical,' says John Schepens, director of Acquisitions and Asset Management for the Netherlands at Time Equities. 'It is already to the point that we are thought of for unusual properties.' As an example, Schepens mentions the three properties on the Wolters Kluwer office campus in Deventer, which had been on offer for some time but no agreement had yet been reached with anyone. Time Equities saw that it could renovate and make more sustainable the two buildings – which were only partly leased – according to its new SQM Offices concept. The renovated, sustainable buildings are characterized by a spacious entrance, also a meeting place, a flexible layout, meeting rooms and an unmanned 'grab & go' with healthy snacks.
The idea of SQM Offices arose from Time Equities' long-term strategy to roll out a nationwide concept for multi-tenant buildings in the Netherlands. Not only can the offices be flexibly furnished, but various contract forms are also possible: partial leases, flexible contracts, turnkey, etc. At present, four locations in the Netherlands have already been converted to the SQM Offices concept. These are buildings in Voorburg, Rosmalen, Zaltbommel and Rijswijk. Another four locations will be added in the first quarter of 2021
Published in PropertyNL Magazine No. 3, March 26, 2021